Get Powerful Learning to Maximise Online Sales!
This valuable sales and customer-focused international web merchandising certification course will help you present your products effectively online, as well as maximize the value of your shopping basket, by effective cross-selling and up-selling.
Is this course for me?
Are you working in an e-commerce team or normally in-store? Perhaps lost your job in retail? This course is suitable for:-
Visual merchandisers
Web / Online Merchandisers
Retail teams selling online
Job Seekers and Careers changers
How will I benefit?
There are a number of practical benefits to following our non-technical e-commerce management program. Here are some of them:-
Learn how to engage your customers to buy
Gain valuable tips to maximise sales
Discover how to write search engine optimised product pages
Get helpful exam practice exercises and tips and online exam
Complete fun high-impacting practical exercises
Study to become a COB Certified Web Merchandiser
The COB Certified series of certifications are industry-developed, globally recognised qualifications from the Digital Skills Authority.
COB stands for Certificate in Online Business™ and there are fifteen 'Certificates in Online Business'.
Established since 2008, leading brands from all around the world send delegates on the COB Certified courses.
About the Exam
Digital Skills Authority has three types of exams. The exam for the COB Certified Web Merchandiser - E-Learning Edition, is administered though our online systems
The exam is a practical 1-30hr case study exam and the pass mark is 70%. Your online course subscription includes your exam fee, our assessment and administratiojn. Results to be issued to you via email. If you pass your exam, we will issue you with your unique certification. This will either be our standard certificate, or a new secure digital version with social media sharing integration and sharing. (This will depend on availability, as we migrate to fully digital certifications).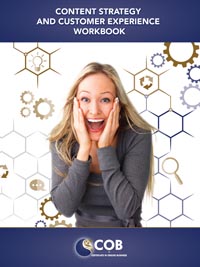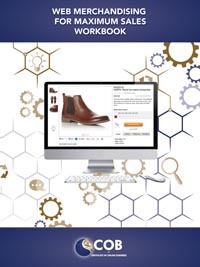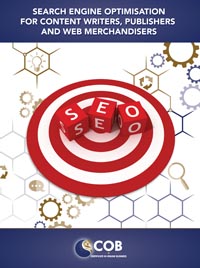 The sharing of login details or multiple user viewing per subscription, is strictly prohibited
Subscripton fee is per person, and entitles the subscriber to one sitting of their exam
Copying, distribution and sharing of the downloadable books or online materials are strictly prohibited. Doing so would be infringing the legal copyright of The Certificate in Online Business Ltd, all rights reserved
Subscription to your online course is acceptance to start our service to you immediately. Your subscription may not be cancelled or refunded.
View Full Terms & Conditions