Do you value first-class e-business training?
Discover Training Options
Looking for the best e-business courses? Attend a choice of expertly led classroom e-business training courses, self-study and online courses to suit your needs:-
Training Course Options: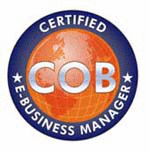 Get a Certificate in Online Business™
Get unique and practical training for E-Business, E-Commerce, E-Marketing and Web Management Professionals, as well as Business owners.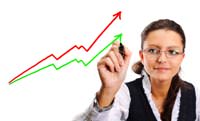 Internet Marketing and Customer Experience
1-5-day classroom instructor-led courses
Whether you are looking to drive your audience(s) to your web site, or to engage them when they arrive, our internet marketing training will help you reach your targets. Organisations booking a on-site 5-9 day COB Certified course can enable selected staff to plug into single or multiple digital marketing training days.
Classroom - Bespoke personalised training globally
Organise your own training conference with our certifications and additional bespoke training.
Get tailor-made training covering subjects such as planning, digital marketing strategy, social media marketing, email marketing, search marketing, web writing, web merchandising, multi-channel merchandising, e-commerce, content strategy, digital branding and risk management.