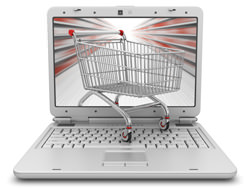 E-Commerce is the sales of goods and services over the Internet and includes Internet sales transactions from mobile phones.
M-Commerce (Mobile Commerce) sales transactions over the Internet are e-commerce, however non-Internet/Web sales transactions via mobile are not e-commerce.
E-Commerce is not the same as E-Business! E-Commerce is only one element of e-business.
Definition of e-business »
E-Commerce articles »
Author:
Deborah M. Collier - President - Digital Skills Authority Date:
30th March 2012