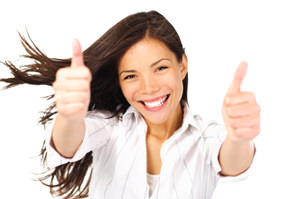 Every business at some time in its lifetime will work with a web development company, creative agency, programmer or designer. However during any journey to Internet or marketing heaven, entrepreneurs and business minded managers might experience some unexpected challenges and experiences on the way. It's important to know how to work effectively and efficiently with creative and programming experts, to ensure that the best results can be achieved. How do you get the most from programming and creative suppliers? What do you need to understand about them, and what are the pitfalls to avoid?
Web design companies usually comprise both graphic designers and programmers. Larger companies may also have project managers, usability experts and web site strategists. While programming is a technical task, the building and problem solving aspect can be extremely creative, yet the way to work with a programmer or programming company, may be completely different to working with a creative or design agency. The greatest issues arise when businesses have the wrong expectations of very differently skilled experts and don't understand what motivates them.
We are living in 'global age', enabled by new technologies, where we can source, work and collaborate with a variety of experts from all around the globe. If we can understand these individuals, what motivates and what hinders them, we have the ability to create amazing online businesses, as well as profitable and fulfilling relationships.
To read our 5 top tips for working with web programmers and designers to achieve these goals Download Full Article (PDF 122KB)